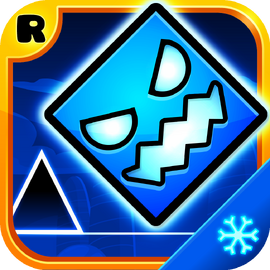 Geometry Dash SubZero is a free ad-supported expansion app of Geometry Dash developed and published by RobTop Games and released on December 21, 2017 for iOS and Android, first being announced on December 12, 2017. It features 3 exclusive levels, with limited achievements, icons and collectibles. The ability to transfer certain unlockable data over to the full version through user accounts is also available.

Levels
Gallery and trailers
Trivia
The tooltip of the Coming Soon screen of the main menu slider states "Roses are red//Violets are blue//Omae Wa Mou//Shindeiru".
Full version comparison